Design Services
Strategic yet well designed subtle lighting can create a magical effect and makes the house and garden as welcoming by night as they are by day.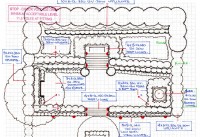 Nigel Finnimore is an exterior lighting design specialist, with a landscape design background, whose strength lies in recognizing which design elements to feature and which lighting techniques to use to create the best results. Castlight has gained a reputation over the years for creating dramatic, yet subtle effects for clients in every situation from courtyards to country estates.
"Painting with Light" is how Nigel describes his work, blending the lighting on house exterior and the garden to create a harmonious effect. Nigel can achieve dramatic results and transform your house and garden by highlighting architectural and landscape features with the clever use of shadows, silhouettes and soft mood lighting, with subtlety being the key. Our climate allows for many hours of outdoor living and entertaining and a well lit house exterior and garden extend your hours of enjoyment long after sunset.
Castlight gives your garden a night time magic you previously only dreamed of.
Our services are provided for consumers, architects, landscape architects, building companies, electricians, landscape designers and landscape contractors.
These services are for both new and established projects.
Consultation and on site evaluation
Preliminary structural and electrical requirements
Design concept, complete plans and specifications
Fixture selection and component costings
Contractor selection and quotation bids
Project supervision
Fine tuning and commisioning
Project fees are based on services required, location and scale of project
Fees
Contact us to discuss your project requirements, so we can indicate and explain the services best suited to your needs.